INTEGRITY, TRUST & RELIANCE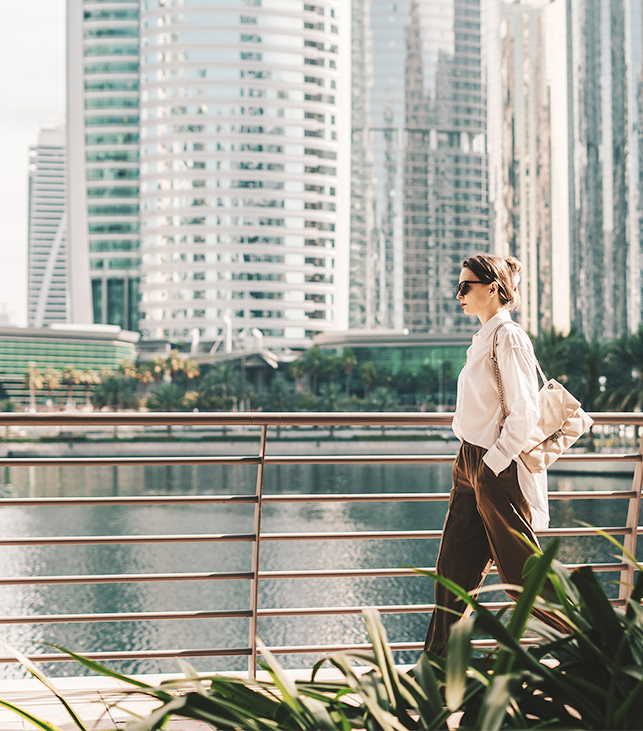 INTEGRITY, TRUST & RELIANCE
Trust is the foundation of every relationship and this is what we establish with our clients with continuous effort, commitment and transparency. The whole process of building this trust starts with you, from understanding your objectives, requirements, situations and we answer questions like how a certain investment would benefit you in the long run.
We offer customer-centric, result-oriented services that cover the entire process of buying a property in Dubai, be it for investment or residential purposes. From selecting the property to arranging tours, negotiating the price to completing paperwork, legal compliance to closing the deal, we assist our clients in every aspect. We also utilize years of experience in the industry to provide our clients with sound market advice that actually helps.
Helping you buy the best property in dubai Our process starts by understanding the objectives of our clients.

Based on the provided information, we shortlist properties in the desired areas, perfectly matching the description of our clients. This means no wasted viewings or delays. We use our extensive market to find properties that are yet to be made available on the open market.

We accompany our clients to view the selected properties.

Once the property has been finalized, we display our unparalleled negotiating skills to help our clients get it at the best possible price.

Our team manages all the legal formalities pertaining to the purchase of the property in Dubai throughout the process, ensuring compliance.

We offer a myriad of services to our clients, including but not limited to rental research, managed sales, property management, etc.

Using our extensive network of real estate consultants and agencies, we can help you get connected to the best in the business for your next property investment in Dubai.

When you buy a property with us, you will receive complimentary concierge service in a bid to help our clients get a smooth move-in process.
FAQ'S
Find answers to the most common questions we receive about our services:
Do you charge for an initial consultation?
No, we offer free, non-obligatory initial consultation. The purpose of this session is to understand the requirements of our clients.
Is price negotiation included in property buying and investment services?
Yes, our experienced team will negotiate the price of the property on your behalf. They will also make sure you get the best deal on terms that are favorable for you in the long run. You can also get our negotiation-only service if you have selected property on your own.
How can you help me find the right property for me?
We are connected to the leading property developers and real estate consultants in Dubai. This allows us to get information about properties that are yet to be made available on the open market. If the property matches your requirements, we will share the details with you and help you throughout the entire process.
If you have questions, we would love to answer them for you!
Contact Us